Resources
2018 Cheese Descriptive Panel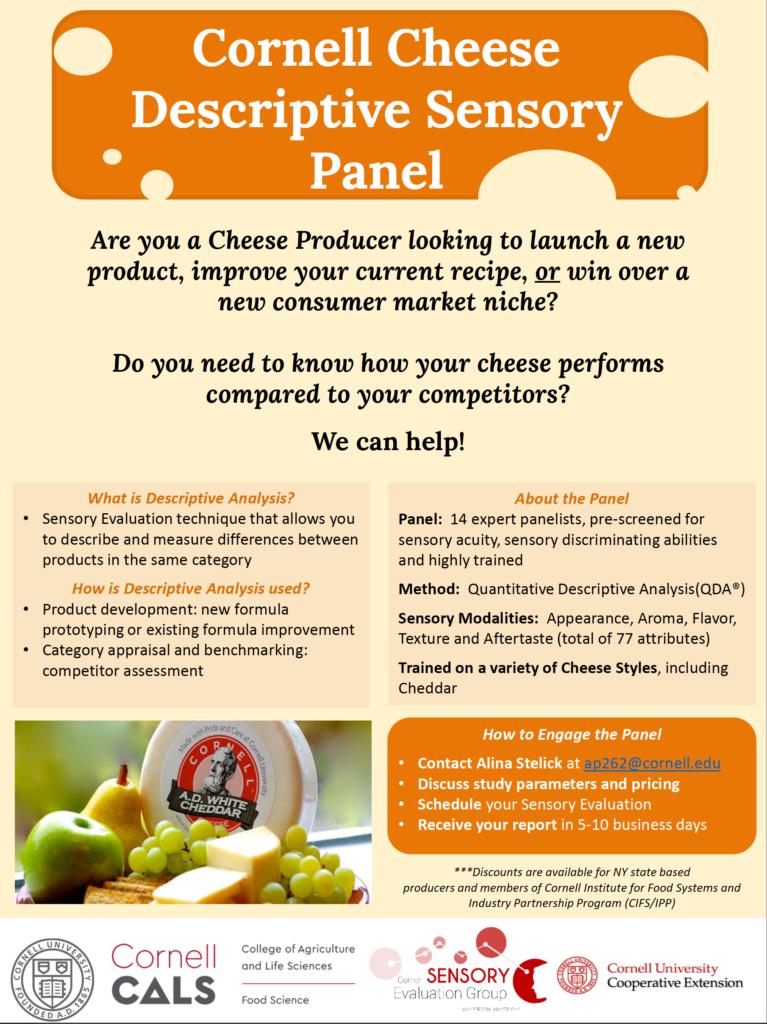 For information on dairy statistics, contact:
Charlie Huff charlie.huff@agriculture.ny.gov
David DelCogliano, david.delcogliano@agriculture.ny.gov
dairystatisticsreports@agriculture.ny.gov
or go to:
http://www.agriculture.ny.gov/DI/DIStats.html
http://www.agriculture.ny.gov/DI/NYSAnnStat2011.pdf
http://www.agriculture.ny.gov/DI/DIDirectory.html
Our Policies
Refund Policy
Refunds on Conference Registration
No refunds will be given unless cancelled by COB two weeks prior to event(s).

Refunds on Membership Dues
There are no refunds on membership dues.
Have questions or concerns?
You are welcome to contact customer service at:
607-255-3459
110C Stocking Hall, Cornell University
Ithaca, NY 14853
Also, here are our Terms of Service and Privacy Policy:
Event Tickets/Membership Delivery
For online orders, event/membership tickets are delivered via email once the payment process has been completed. Users must also submit additional registration/membership application after checkout to finalize event/membership processing.