March 4th & 5th, 2019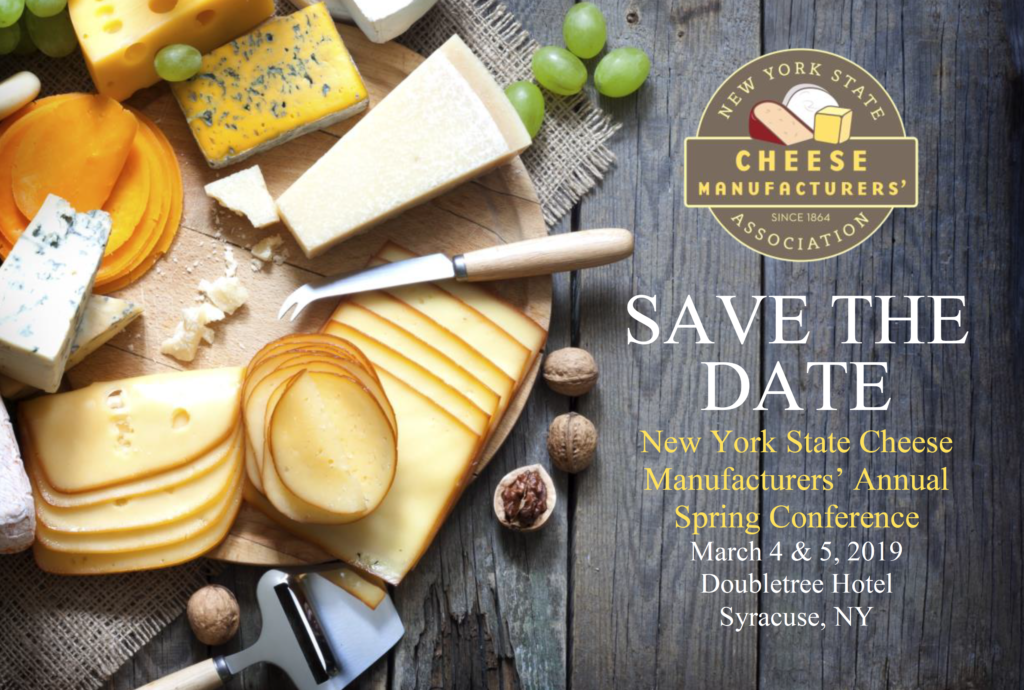 You are cordially invited to the 2019 Annual Meeting of the New York State Cheese Manufacturers' Association to be held at the Doubletree Syracuse Hotel, Syracuse, NY on Monday and Tuesday, March 4th and 5th.  We believe that all sectors of the New York State dairy industry will benefit from participating in this meeting.
The NY Cheese Manufacturers' will be hosting the meeting both days and will begin Monday morning, March 4th and end following our Awards Luncheon on Tuesday, March 5th.
To make your hotel reservation, follow this link: Doubletree Hotel Room Reservations.
2019 Spring Conference – Save the Date – Front
2019 Spring Conference – Save the Date – Back
Presentations & Agenda:
March 4, 2019 - March 5, 2019




8:00 am - 5:00 pm