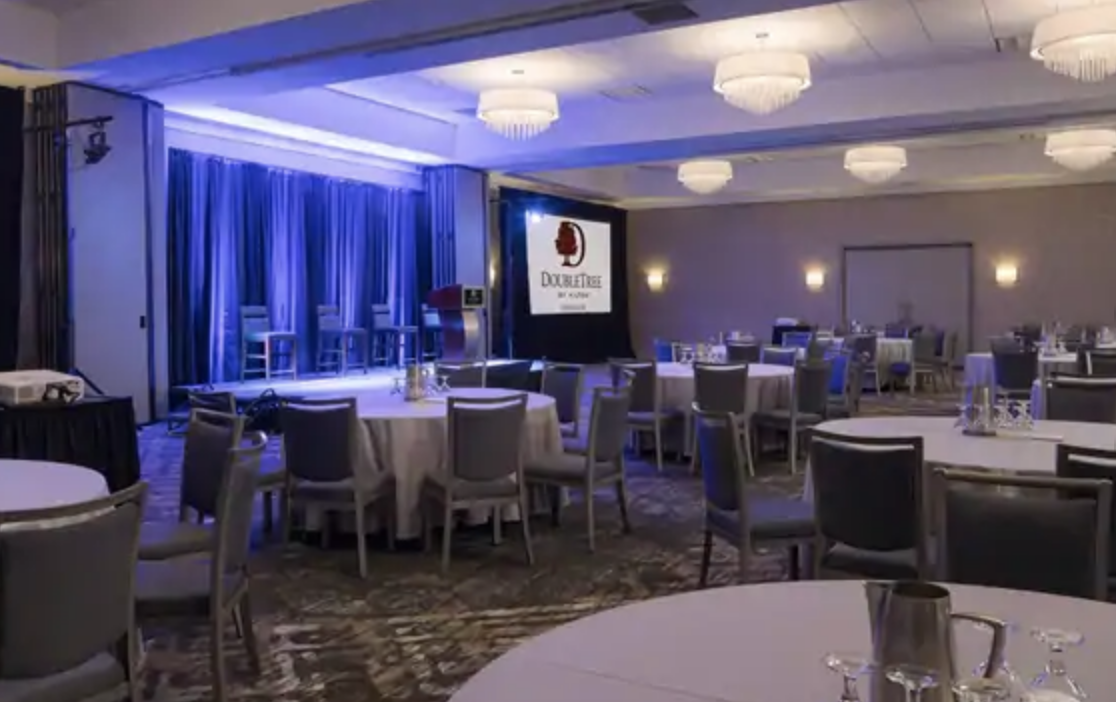 You are cordially invited to the 2020 Annual Meeting of the New York State Cheese Manufacturers' Association to be held at the Doubletree Syracuse Hotel, Syracuse, NY on Monday and Tuesday, March 2nd and 3rd. We believe that all sectors of the New York State dairy industry will benefit from participating in this meeting.
The NY Cheese Manufacturers' will be hosting the meeting both days and will begin Monday morning, March 2nd and end following our Awards Luncheon on Tuesday, March 3rd.
In addition to our regular program events, which include a cheese judging contest and the Company Story, a few other program highlights include:
"NY Dairy Industry Outlook – Update," Ed Gallagher, Dairy Farmers of America
"An Update on Current Research in the Alcaine Research Group," Samuel Alcaine, Cornell University
"Update on Cheese and Dairy Related Food Safety Issues", Aljosa Trmcic, Cornell University
NYS Ag. & Markets Update, Casey McCue, NYS Dept. Ag. & Markets
Panel Discussion: "Cleaning and Sanitation Panel", Rob Ralyea (moderator), Cornell University; Company representatives from Hydrite, Ecolab and Diversey.
To help us plan, please register by Monday, February 17th. On-line registration is available or you can print, complete and return the paper registration form along with your check payable to NYS CHEESE MANUFACTURERS' BY February 17th to Alex Solla, 110C Stocking Hall, Cornell University, Ithaca, NY 14853. Your registration materials/ticket(s) will be available when you arrive at the conference. The registration fee is $325.00 per person for members, $425.00 for non-members and includes lunch on Monday, the cheese and wine event Monday evening, and the awards luncheon on Tuesday.
Cocktail Party and Reception
We hope you or your firm will wish to co-host the Monday evening cocktail party and reception. You may sign up to co-host online, or you may use the enclosed registration form – the cost is $75.00. A sign listing the co-hosts will be displayed at the entrance to the reception room. If your company chooses to co-host, please sign-up on-line, or use the enclosed registration form.
Exhibitors
Again, we plan to provide space for exhibitors. The exhibit tables are 6 feet long and are $100 for members and $200 for non-members. Note that the registration fee to exhibit is for one participant. If additional participants per company will be attending, contact Alex (ahs24@cornell.edu) for more details/registration rate. Exhibit space will be available starting Monday, March 2nd at 8:00am and continue through Tuesday afternoon March 3rd. If you have any questions, contact Alex Solla at ahs24@cornell.edu.
Room Reservations
Room reservations should be made directly with the Doubletree Hotel. To make your hotel reservation, follow this link: http://bit.ly/NYSCMA2020 or call the Doubletree Hotel directly at: 315-432-0200. (IMPORTANT: If phoning the Doubletree to make your reservation – you must indicate that you are with the NYS Cheese Mfrs. Association Group.) Note the hotel cut-off date is Fri., February 7th and the hotel is usually full. I suggest you make your reservation now, even if you have to cancel later.
If you have any questions about the meeting, please contact Alex Solla, e-mail: ahs24@cornell.edu, or call 607-255-3459.
Agenda
Monday, March 2nd
8:00am – Company Exhibits (until 7:30pm)
8:15am – Presidential Address/Business Meeting
8:30am – NY Dairy Industry Outlook – Update
9:15am – US Consumer Dairy Product Demand: What does the economic literature tell us
10:00am – Break
10:15 – Cheese Judging Contest & Clinic
11:15am – Update on Cheese and Dairy Related Food Safety Issues
Noon – Lunch (ticket required)
1:30pm – Immersive Sensory Experience: in Cheese
2:15pm – Microfiltration for Whey Protein Removal in Cheesemaking
3:15pm – Break
3:30pm – Regulatory Updates – NYS Ag & Markets
4:30pm – Board of Directors Meeting
5:30pm – Cheese Reception/Co-Host Cocktail Party/Student Posters
Tuesday, March 3rd
9:00am – Company Exhibits (until 1:00pm)
9:00am – Cleaning and Sanitation Panel
9:45am – Break
10:00am – Cleaning and Sanitation Panel Cont'd.
10:45am – An Update on Current Research in the Alcaine Research Group
11:30am – Company Story – TBD
12:15pm – Awards Luncheon
Adjorn
---
Tickets and Registration:
*Includes Lunches Mon. & Tues., and Monday Evening Reception/Registration Fee is for one (1) participant.
Please note that the Exhibitor Registration Fee is for 1 participant. For additional participants exhibiting/company – contact Alex Solla for more information/fees.
Venue Phone: (315) 432-0200
Venue Website: https://doubletree3.hilton.com/en/hotels/new-york/doubletree-by-hilton-hotel-syracuse-SYRDTDT/index.html
Address:
6301 NY-298
,
East Syracuse
,
New York
,
13057
,
United States
Description:

A 2-minute drive from Interstate 90, this hotel on an office park is 11 minutes' drive from Syracuse Airport.
Flat-screen TVs and WiFi (fee) are offered in each room, as well as traditional decor and custom-designed beds. Suites add separate living areas and 6-person dining tables.
There's a nautical-themed restaurant serving American favorites, plus a lounge bar. There are also indoor and outdoor pools, and a 24/7 fitness center. Other amenities include a free airport shuttle, 12,000 sq ft of event space including 2 ballrooms, and a business center.
March 2, 2020 - March 3, 2020




9:00 am - 1:30 pm